The area surrounding Chayote Lodge is known as an authentic Costa Rica paradise, but we rather call it "Chayote Country". Tranquil local villages are home to farming families. Chayote Country is rich with coffee fields, sugar cane, vegetables. Flower fields are also abundant and the famous Costa Rican cheese, "Palmito" is produced in our town.
A short hike from the lodge extending over 400 hectares of cloud and rain forest, you will find the El Chayote Forest Reserve. A peaceful reservation of primary and secondary forest sheltering abundant wildlife, and home to over 150 bird species, one of the richest places in Costa Rica for the bird watching. A permanent nature and ornithologist tours guide is part of our team in Chayote Lodge and will be pleased to take you to the most inspiring local places.
Our activities are designed to introduce you to an authentic Costa Rican lifestyle and culture, where her kind people will make you feel as a part of the community. 'Chayote Country' is set aside from the mainstream Costa Rican destinations. It is an area that will let you feel and touch the elements that captivate every visitor to our country.
Tours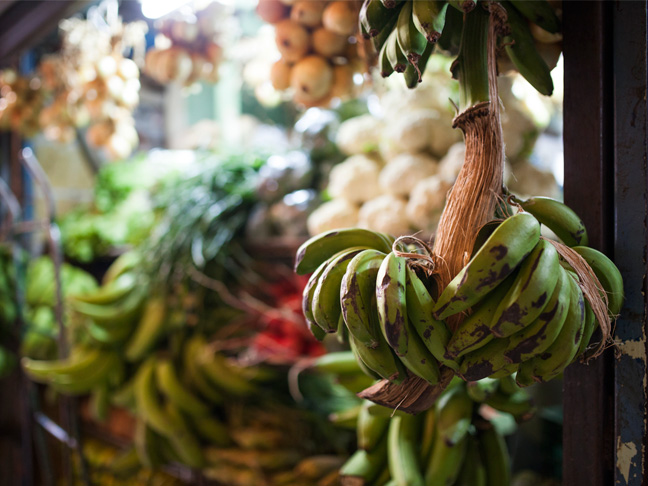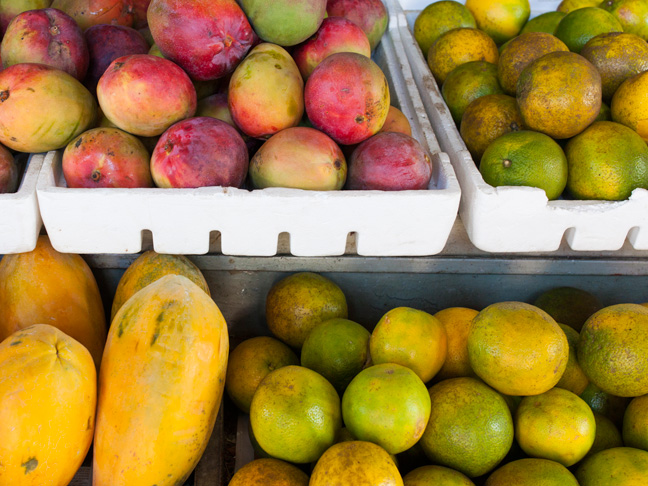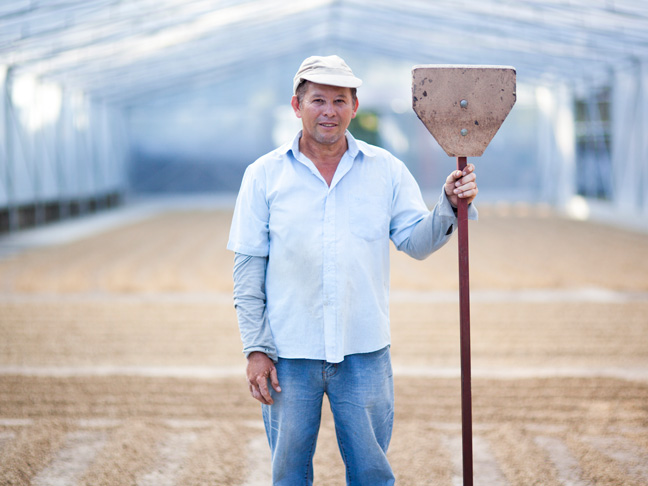 Naranjo Coffee and Town Experience
Adult Rate: $119.00
Child Rate: $59.40
Naranjo is small town sheltering some of Costa Rica best coffee plantations. Over two hundred years of coffee cultivation, have marked Naranjo as a mecca in the production of some of the finest coffees of the world, achieving several world awards for its quality. Our first stop will be at the Espiritu Santo Coffee Tour; during hour and a half we will learn all the secrets of why this famous drink has taken the world over. We will be able to learn about all phases of the coffee, from the seed to the cup. The visit takes place in farm own by the local cooperative of coffee growers, where a coffee landscaping of rolling hills make a unique scenery. After our coffee tour, we will continue to the Municipal Market, where vegetables, fruits, meats and other produce is for sale for the local inhabitants to buy always fresh produce. Our guide will tell us about the different fruits and explain how they are used in local homes. We will have lunch in one the eateries of the market. After lunch we will visit the local church, the Basilica of the Lady of Piedades, rebuilt after several earthquakes in the 1940s.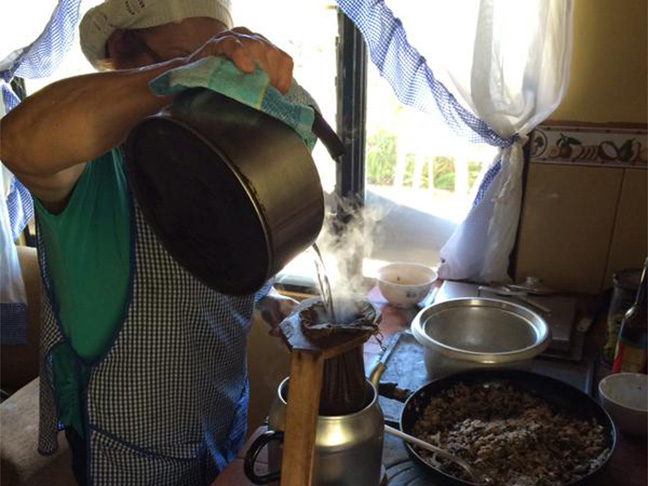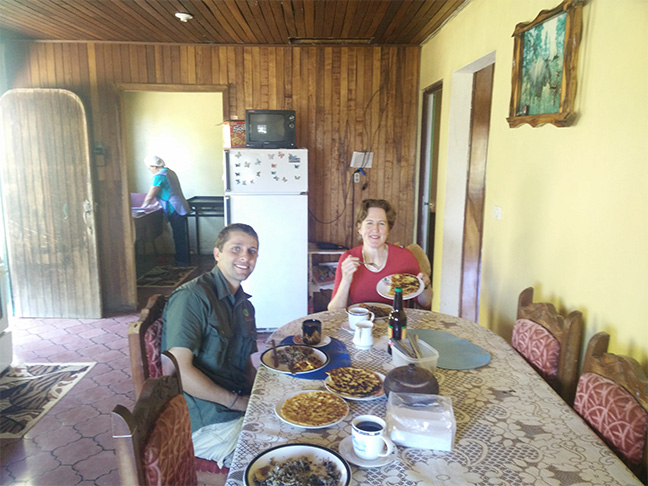 Experience CR through its food
Adult Rate: $92.00
Child Rate: $49.00
Enjoy a visit to a local home and learn how the best Costa Rican food is prepared using the traditional way. You can choose either breakfast or lunch. Our experience starts as doña Elida shares with you her secrets to make the best Costa Rican breakfast, you will learn how to make a gallo pinto in a wood stove, then make your own cheese tortilla and cook your own fried plantains to enjoy the best breakfast ever. For lunch doña Elida will be happy guide you in the preparation of an authentic lunch, learn how to make chayote hash, a Costa Rican vegetable found in every home in rural Costa Rica.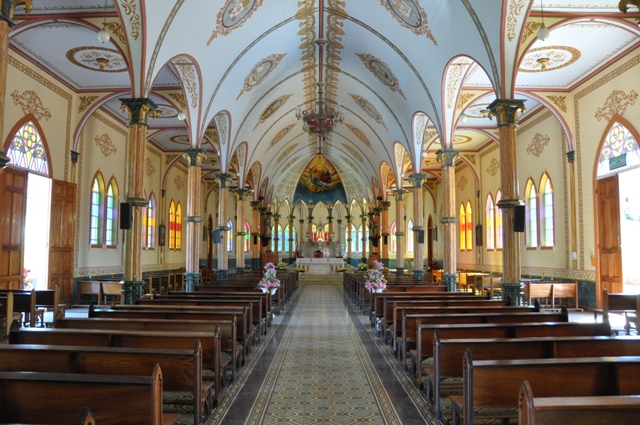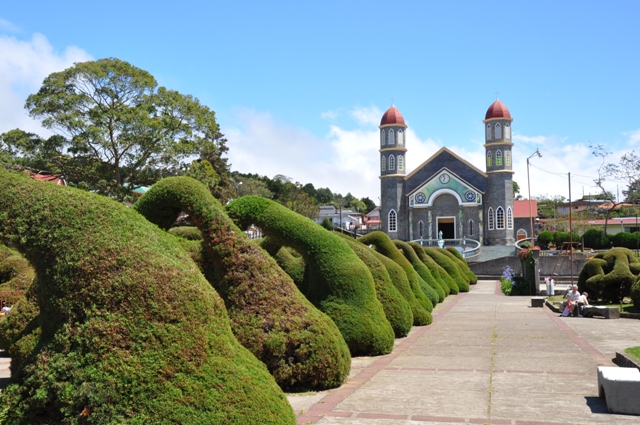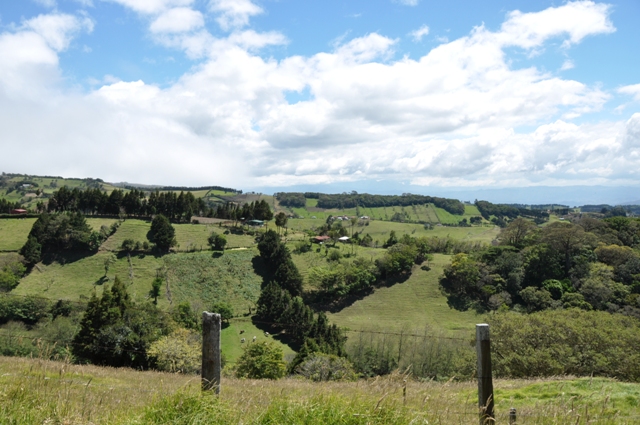 Zarcero and Bajos del Toro
Adult Rate: $95.00
Child Rate: $42.50
Our day will start by driving towards Zarcero, a small village proud of the most famous and beautiful topiary park of Costa Rica, our first stop will be in La Palmita, a local place famous for its homemade sweet treats, flowers and many other foodies made by locals. We will continue to Zarcero park where you will have the opportunity to meet and talk with Don Lista (subject to his presence in the park, usually he is there), the gardener of the park for the last 50 years, he will show you how to shape the cypress trees and you can even give it a try. We will visit the church, one of Costa Rica most beautiful ones just in front of the park.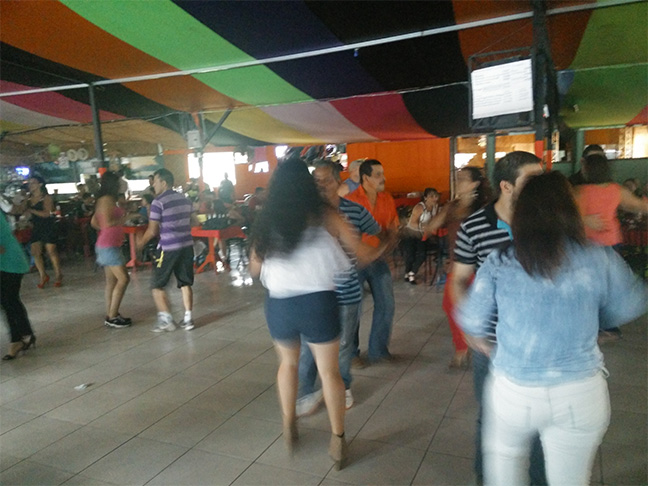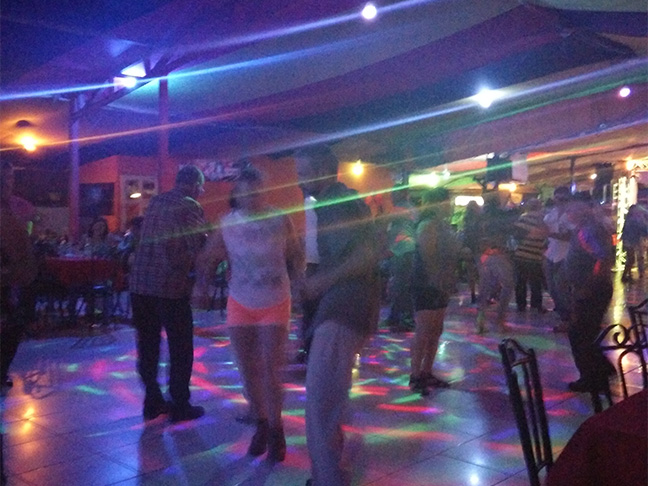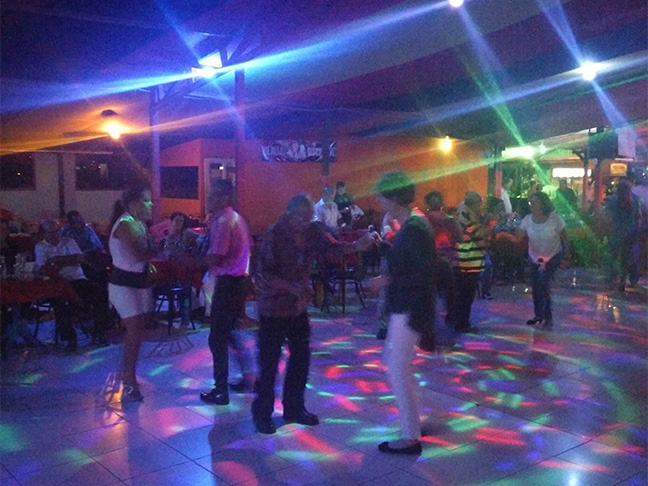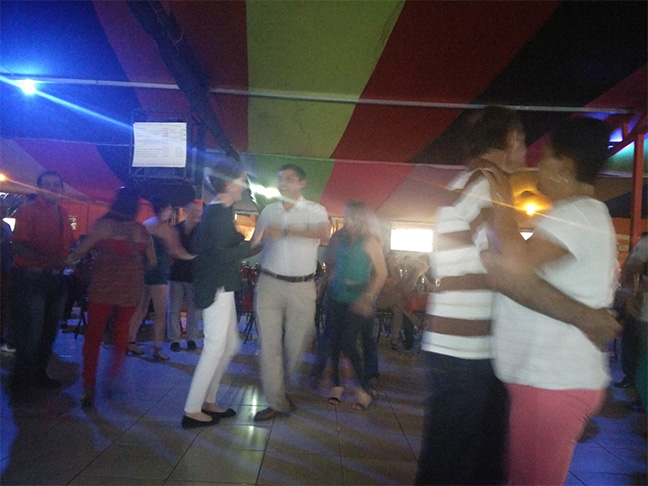 Vamos a Viejillos, ¡the dancing experience!
Adult Rate: $97.00
Child Rate: N/A
If you want a real authentic Costa Rican experience, then a visit to Viejillos is a must do on your wish list. Situated in the charming, artisan village of Sarchi , just thirty minutes from Chayote Lodge, this Sunday afternoon get together draws Tico's & Tica's from all parts the country.
Housed in a big old disco, the best Latino bands play to a lively, mixed crowd of all generations and backgrounds...with one mission in mind…Bailar! (to dance)… as only the Latino's know how. From old Latin Classics to Merengue, back round to Salsa and then some Bolero, the huge dance floor is packed and twirling. You will dance, you must do…even if you don't have the Latin hips…you won't be judged, everybody is far too busy having the time of their lives. Live music blares, disco balls spin, neon lights flash, bicycles with fairy lights hang from the ceiling & couples laugh, spin, twirl & move with expertise. It's dark, it's hot, it's steamy and it's a whole lot of energetic fun!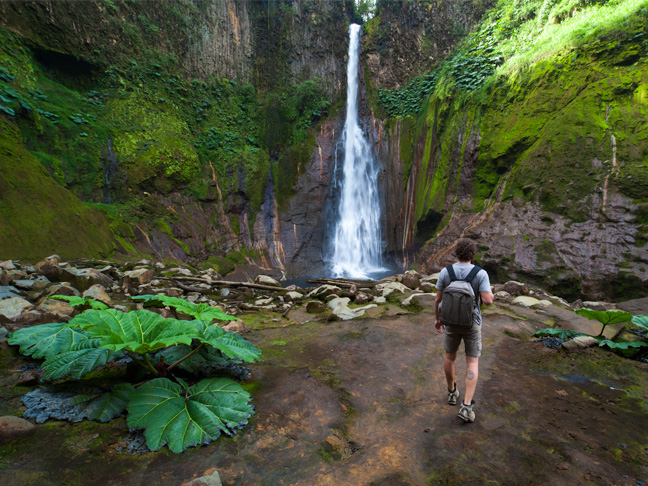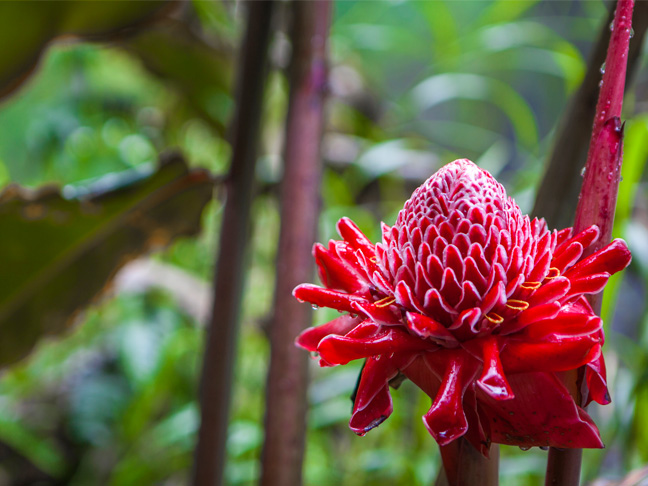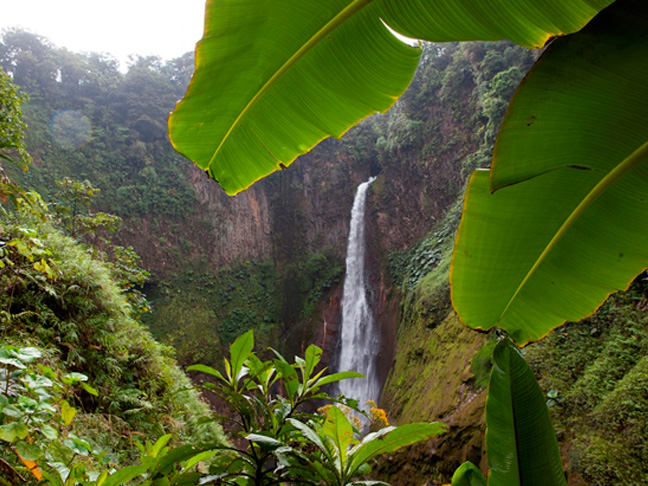 Toro Waterfall
Adult Rate: $129.00
Child Rate: $65.00
After breakfast you will depart to Los Bajos del Toro, a small village surrounded by rainforest in the slopes of the Poas Volcano and home of the Toro Amarillo Waterfall, one of the most scenic ones in Costa Rica. Your drive will take you up to Palmira, where plantations of potatoes, cabbage and pasture fields blend in the natural forest to offer some of Costa Rica's most scenic views.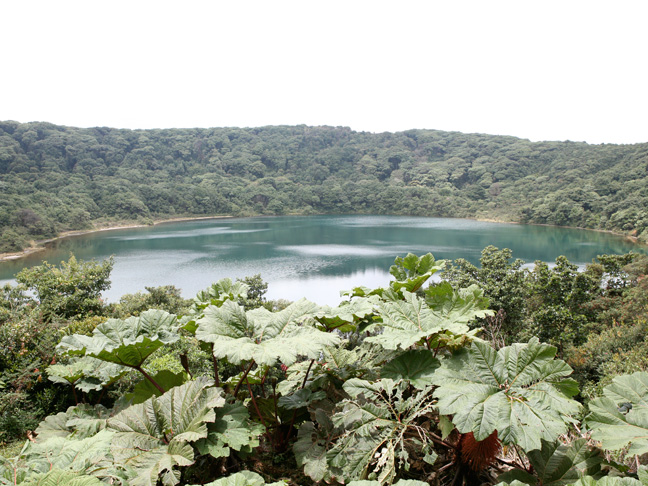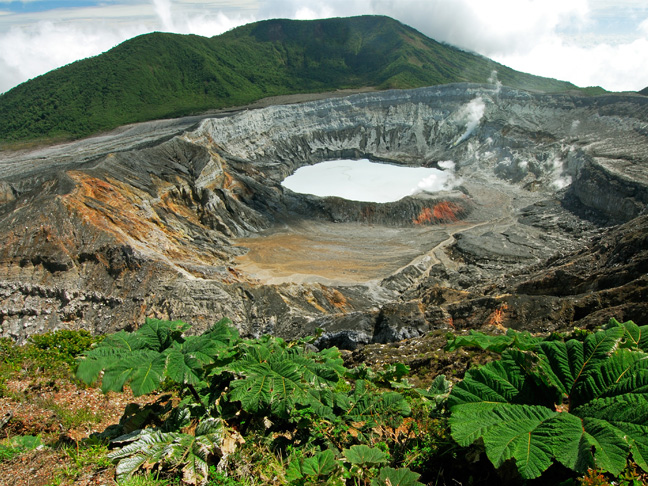 Poas Volcano
Adult Rate: $159.00
Child Rate: $76.00
Enjoy a day visiting the most beautiful volcano in Costa Rica. Located in the Volcanic Central Range and only 2 hours from Chayote Lodge, Poas is the iconic volcano of Costa Rica boasting the widest crater in the world. Our drive will take us though the town of Sarchi, Grecia, Poasito to finally reach the national park located 8124 feet above sea level.
The national park shelters a museum where we will have the opportunity to understand the geological cycle of the volcano. After a short walk we will reach the crater, and weather permitting, we will admire its unique crater. No other volcano provides such a view of crater in Costa Rica. After relaxing by the crater we will explore one of the trails of the national park, where a cloud forest will surround us as we walk to the Botos Lagoon, a former crater of the volcano.